Our Firm
Cathy L. Brown, President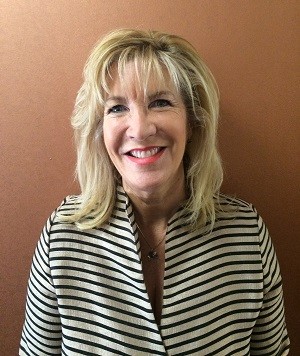 Cathy L. Brown has been helping investors lead more financially secure lives since 1985. She graduated cum laude with a Bachelor of Arts degree in Economics from the University of Notre Dame. After leaving the Midwest winters and relocating to the Coachella Valley, she started her career as a financial advisor with Merrill Lynch in Palm Springs. She has also been associated with other financial services companies including American Express, Smith Barney, and Great Western Investment Management.
In 1996, she realized a professional goal by creating her own independent fiancial planning company, C&N Financial, Inc. She believed this was instrumental in her quest to truly provide the most comprehensive and unbiased solutions to her client's needs. She was a partner in this firm and served as Supervisory Manager for the planners of the the firm for over 5 years.
She is the founding and current President of CB Wealth Management Group, which is a family owned business. She is proud to have received the Elite Advisor designation from her broker-dealer IFG for each of the last 7 years.
Cathy has been extremely active in the community since she arrived over 30 years ago. She has been a committed member of Soroptimist International of Palm Desert for over 25 years, including 2 years as President. She is past-president of the Palm Springs Notre Dame Alumni Association. She is also past-president of the Palm Desert/Indian Wells Woman's Club and the Executive Woman's Golf Association (Palm Springs Chapter). She is a current member of the board of the Rancho Mirage Woman's Club, Woman Leaders Forum member and mentor, and supports Gilda's Club, La Quinta High School, Coachella Valley Rescue Mission, Southwest Church, Desert Best Friend's Closet, Palm Desert Chamber of Commerce, and others. She is also a proud 2013 Leadership Coachella Valley graduate.
She has always been happy to share with the community and has been a featured speaker at numerous desert events, written financial articles for many local publications, and was the KPSP Local 2 TV financial analyst for over 7 years.
In her free time, she enjoys golf, spending time with her many dogs, experiencing great food (that other people make!), wine and good books, and traveling. She is the proud mother of two sons and two grandchildren.
Mrs. Brown holds the General Securities Principal Series 24 registration, as well as the Series 51, 7, 63, and 65. She also has a California State Insurance License. 0791900
Skylar Brown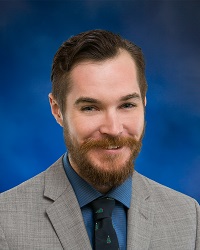 Skylar Brown graduated from California State University in 2015 with a Bachelor of Arts degree in Communications. Skylar joined CB Wealth Management Group in 2016 to work with his mother, Cathy, to help provide financial advice and solutions to our clients.
Skylar is a Coachella Valley native and works to help the community through service in Rotary International's Palm Desert Sunset Rotary Club. He is a member of the Palm Desert Chamber of Commerce.
Skylar holds Series 7 and 66 registrations and a California State Insurance License, 0L47327.